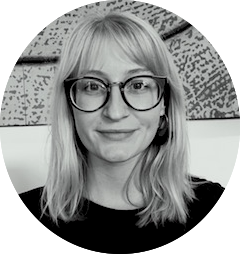 Emma-Kate Wilson is one of the smiling, bubbly personalities in the art industry as a freelance writer and art critic.
Born in the West Midlands, UK, Emma-Kate moved to Sydney six years ago, immersing herself in the culture and climate, now calling it home. In 2017, she completed her degree in Art Theory at UNSW Art & Design in Paddington, Sydney.
Emma-Kate writes regularly for Artist Profile, Art Almanac, Art + Australia Online, The Local Project, Concrete Playground, Bed Thread's blog, Habitus Living, MutualArt.com, and this is tomorrow.
Emma-Kate has also brought her copywriting skills to various companies and artists and has worked extensively across Sydney's galleries and museums.
Emma-Kate says, "I love working with artists and galleries to help them continue their vision of contemporary arts. Culture is essential to humankind; it makes everything else worth it."

Get in touch through email hello@emmakatewilson.net
Or, Instagram @emmakatewilson_art