← Back to portfolio
Searching for stories of the past, and in contemporary times at the Primavera 2018, Museum of Contemporary Art, Sydney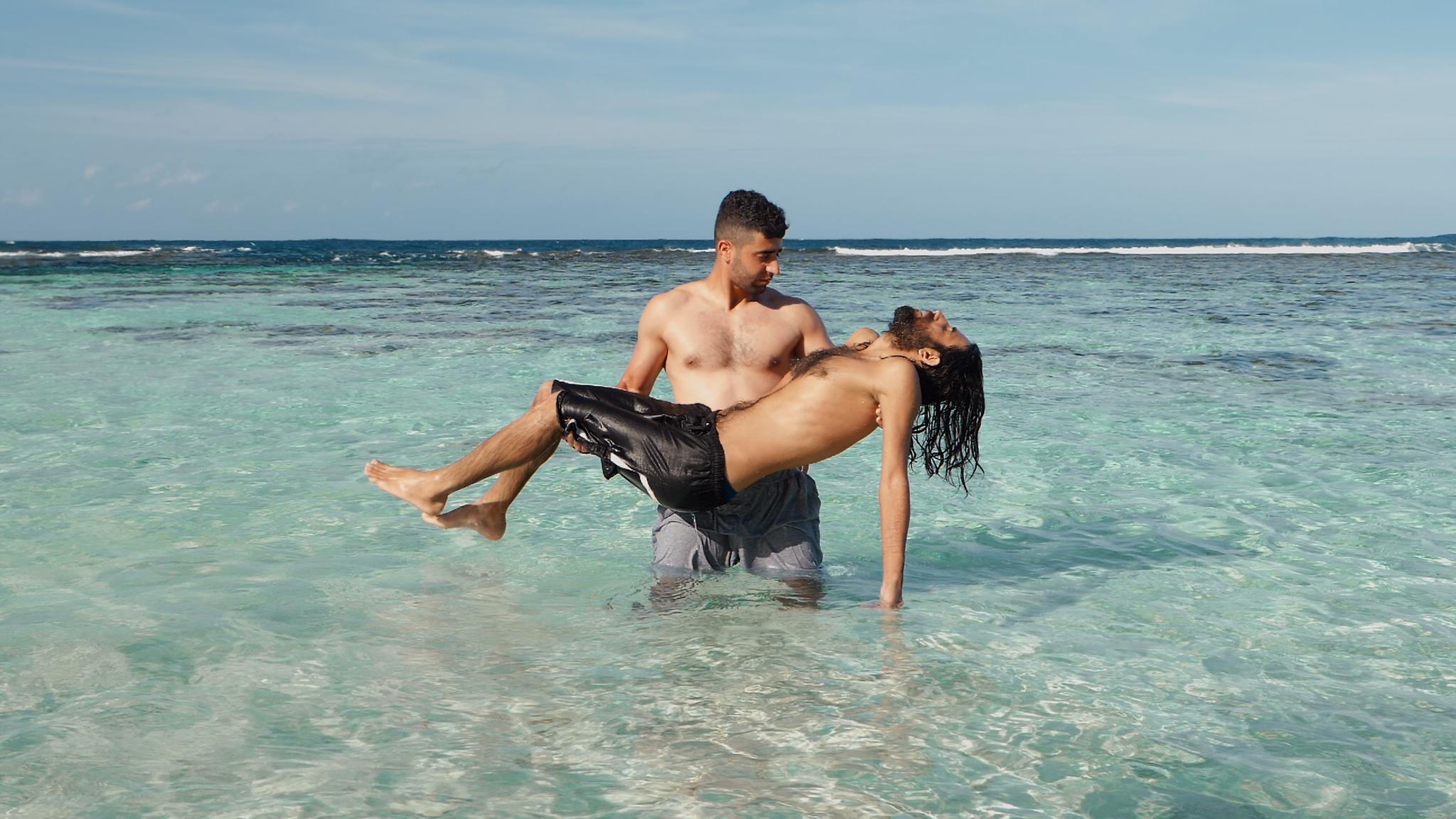 Image credits: Hoda Afshar, Remain (still), 2018, 2-channel digital video, colour, sound, image courtesy and © the artist
9 November 2018 – 3 February 2019
Written by Emma-Kate Wilson
In a conversation with Caroline Garcia, one of the eight artists in Primavera 2018 at the Museum of Contemporary Art, Sydney, the idea that diversity is a white word was discussed and became my point of consideration for the exhibition as a whole. Given that the MCA claims that 'the eight artists explore the politics of identity, visibility and representation" diversity seems to be at the forefront for curator Megan Robson. [1] This focus brings with it a question of tokenism and voyeurism in an exhibition by a predominantly white curatorial team, leadership team and board, for a predominantly white audience. The lack of representation of coloured bodies across the three management teams suggests it is time for a significant shakeup. There is a need for exhibitions like Primavera, but the real key to disrupting and dismantling the colonial contemporary art canon is visibility and not just on the gallery walls or floors.
As seen with the artists in the Primavera, the artwork can create departures of reveals and dismantle even the construction of the word diversity. Diversity doesn't need to be a key consideration if we normalise the concept, by bringing it into the everyday. So, how do contemporary artists navigate through this complex web of diversity, multiculturalism, and other problematic words that aren't enough by themselves? I argue that the artists can become storytellers, playing with fiction and reality to construct viewpoints for the audience to view through. Together the artworks act as a representation of Australia and the vast array of personality and identities that live in this one country. From video art by Caroline Garcia's Imperial Reminiscence (2018) and Primitive Nostalgia (2014), or Hoda Afshar's Remain (2018) where a narrative is built through glitchy aesthetics, nods to art history, and storytelling through cultural appropriation and offshore detention.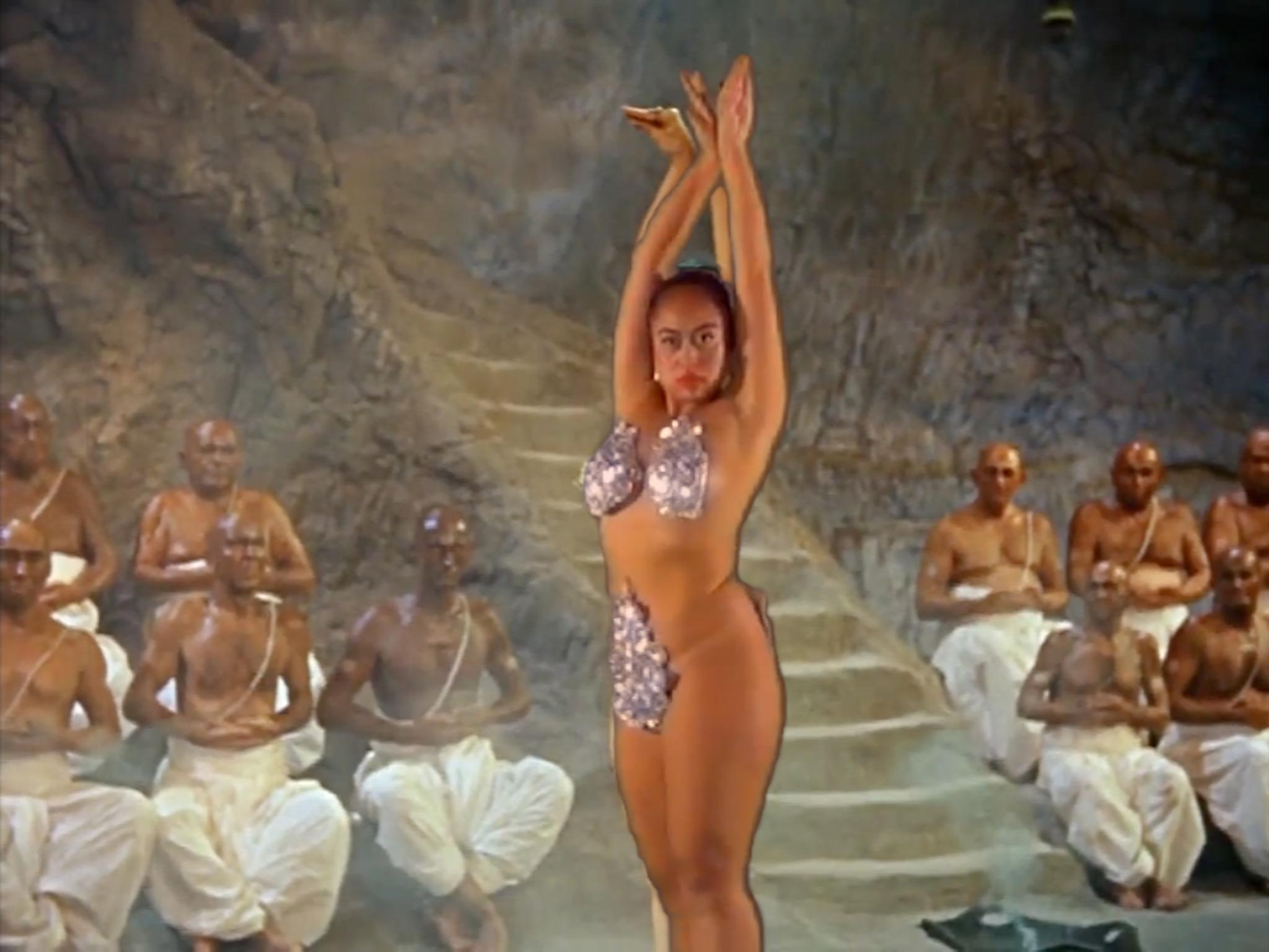 Image credits: Caroline Garcia, Imperial Reminiscence (still), 2018, single-channel digital video, colour, sound, image courtesy and © the artist
Installation art also takes a large amount of floor space at the Primavera, with the artists activating the gallery with works: Vietnam Archive Project (2010 - ongoing) by Phuong Ngo, or Spence Messih's architectural structures CONFECT (2018), CONJURE (2018), and RE-RE-RE (2018). The works contrast each other, Ngo's living repository features tassels, antique furniture, and old photographs, but Messih's structures are hard and cold, made from steel, sand, and glass these minimalist forms create tension and divide the room. The final installation takes place in the back of the room, with Jason Phu's The 5th Reincarnation of Sam Poo, Infamous Bushranger and the Mustard Horde: The Last Story (2018). Phu plays with a narrative that gets forgotten in the retelling of Australian figures, with his famed comic devices set in a classic Aussie pub in Sydney. By taking up literal space in the gallery, the artworks have an agency that focuses the audience's attention onto the artworks, and the bodies that make the artworks. Phu and Ngo both use faces to conjure emotions that link true pieces of identity in Australia's history and contemporary times, but Messih's lack of faces and identity mirrors their pursuit in constructing a new trans-identity.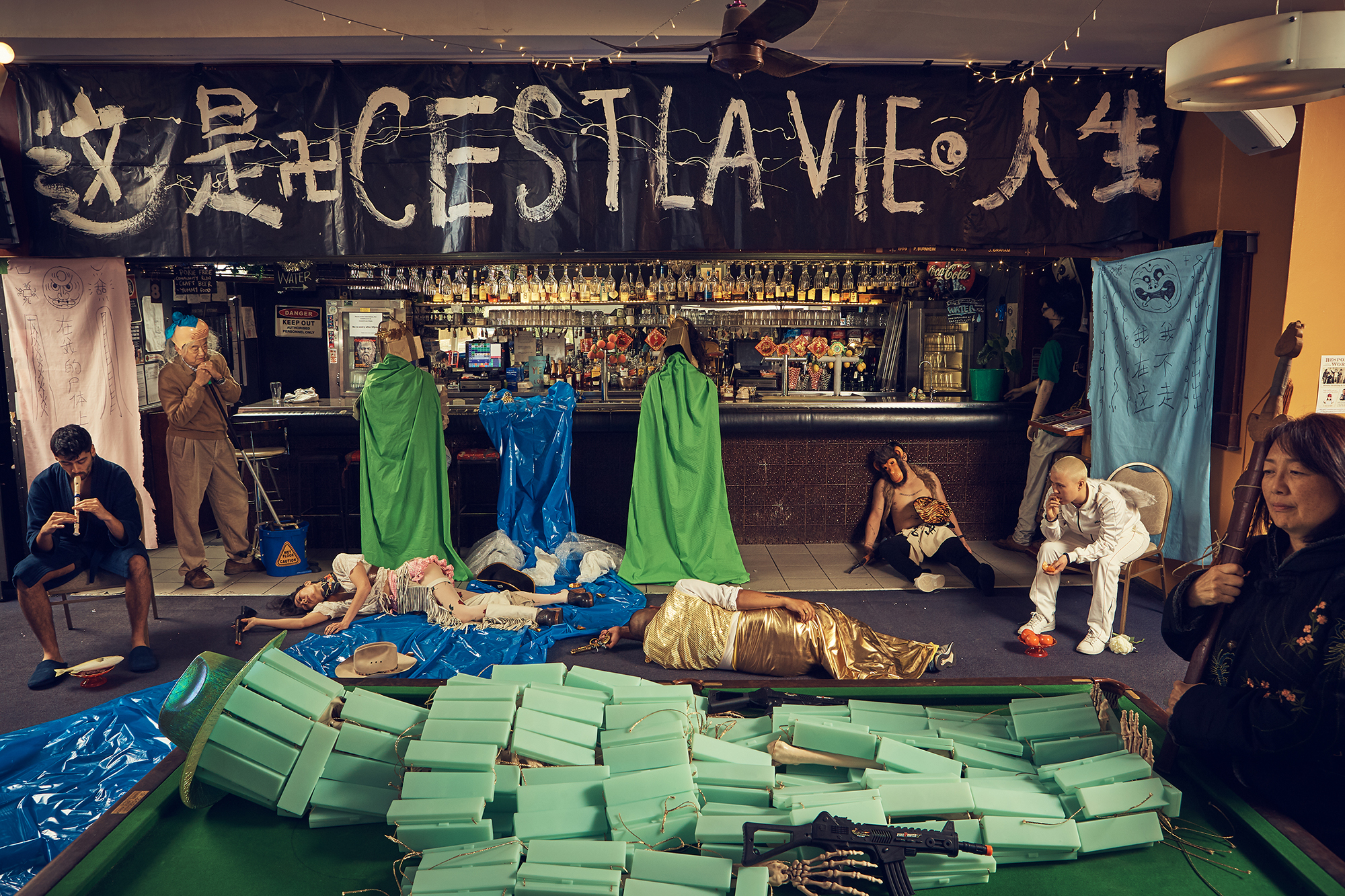 Image credits: Jason Phu, The 5th Reincarnation of Sam Poo, Infamous Bushranger and the Mustard Horde: The Last Stand, 2018, type C photograph, image courtesy and © the artist, photograph: Leanna Maione
The last works are ones on the gallery walls that feature photography, painting, and collage in three very different ways. Ryan Presley's series Blood Money (2010-18) features a bold, irreverent style as he reduces bank notes into colourful landscapes with faces and patterns. He explores the politics of power and celebrates the figures in Australian history that are deliberately ignored and forgotten by popular media and politics to continue themes from terra nullius, such as Bebulwoyan, Fanny Balnuk Tooreel, Fanny Cochrane Smith, and Dundalli. Hayley Millar-Baker's A Series of Unwarranted Events (2018) also uses post-colonialism to disturb the viewer. In her photographs, Millar-Baker tells horrific stories featuring the systematic murder by the white colonisers of the Gunditjmara people in western Victoria. Using symbols and layers, Millar-Baker uses oral history and layers hundreds of photographs to reveal the "Eumeralla War" (1854-1849). Presley and Millar-Baker's works juxtapose Andrew Tension's subdued photographs, Let Me Imagine You (2017 - ongoing) and Found Negative (circa 1933 - 1945, reproduced in 2017), yet, by constructing a narrative of a German migrant and placing this history next to horrors of colonisation the exhibition highlights the importance of recognising the effects of migration. Sovereignty has never been ceded, and until then we are all implicated in the new narratives outside of the gallery walls.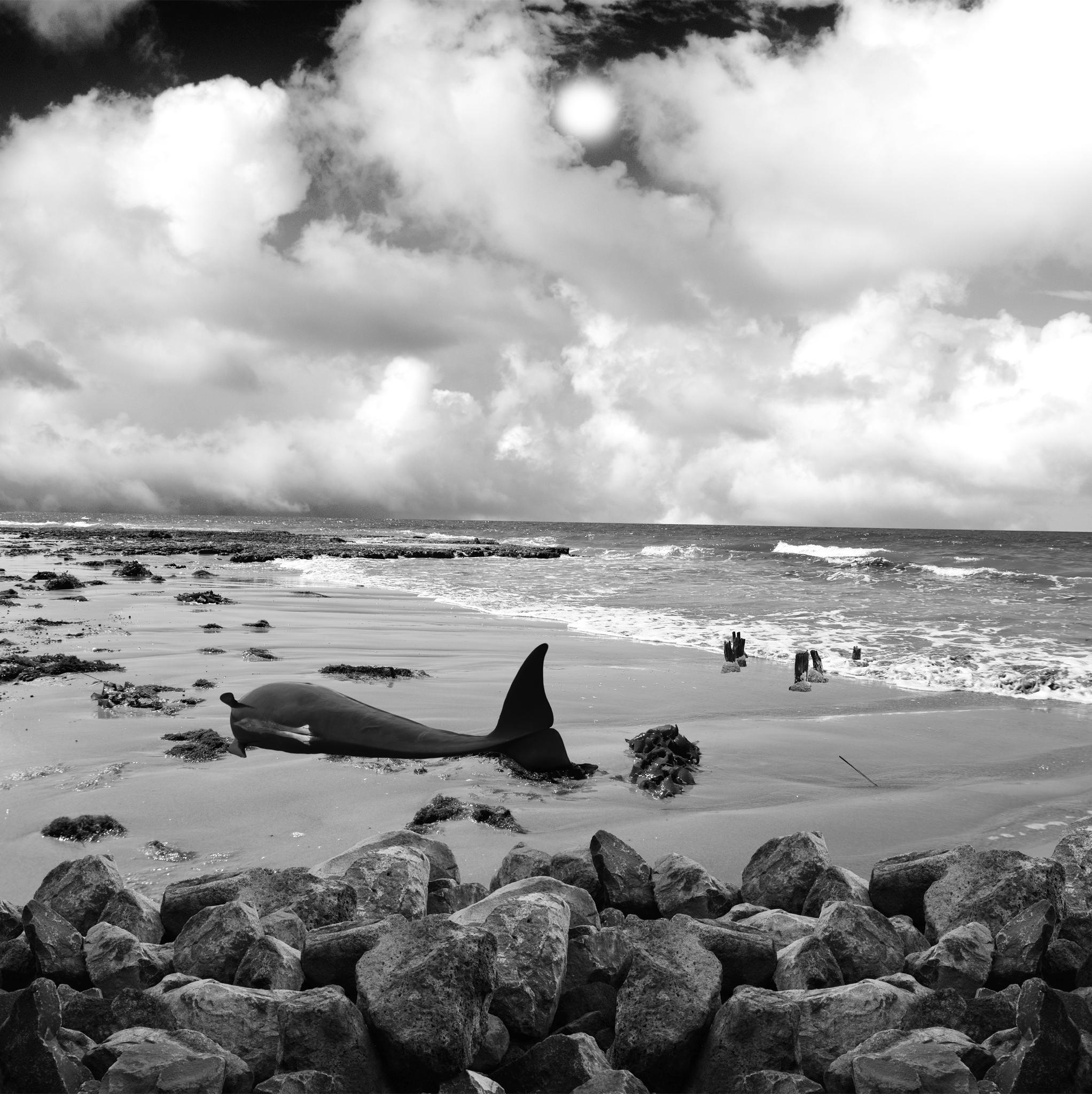 Image credits: Hayley Millar-Baker, Untitled (The Circumstances Are That a Whale Had Come on Shore), 2018, inkjet on cotton rag, image courtesy and © the artist
Exhibitions like Primavera that feature a wide range of artists with varied materials, inside a large, popular contemporary art gallery can create currents that channel and expand diversity in the art world. Their strength relies heavily on the voice of artists, making visibility and representation critical considerations if they are to have a positive impact in this regard. Until we see the dismantling of the white structures that surround these exhibitions - visibility and representation can't mean as much. Drawing on a collective identity is key to the idea of place, and can reveal grand narratives of contemporary communities. But, what of the impact of individual identities on the greater narrative? We have time to see, and hopefully more exhibitions, and artists who can drive the waves of change collectively, rather than individually.
[1] From the Museum of Contemporary Art's Primavera 2018 homepage. https://www.mca.com.au/artists...